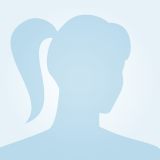 VISITFLORIDA.com is the official state of Florida travel and tourism web site. We love everything about the Sunshine State, and are happy to provide you with interesting articles, videos, photos and planning tools to help you make the most of your visit.

Check out the videos, photos and articles that we are distributing through YouTube, Yahoo! Videos, Flickr and others – then go to VISITFLORIDA.com and Floridians.VISITFLORIDA.com to discover even more awesome content.

Be sure to bookmark us and visit often. We have a few tricks up our sleeves that we'll be revealing over the coming months!

Top Rated »
Most Viewed »
Most Popular »