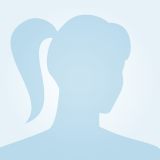 Passionnée par les romans d'Emile ZOLA, et par cette époque qu'il dépeint si bien, j'ai collectionné durant 10 ans, puis j'ai ouvert ma boutique. J'ai communiqué ma passion à mes clients pendant 15 ans, jusqu'en 1998.
Ma collection est maintenant sur Internet pour le plaisir de ceux qui, comme moi, ont la nostalgie de cette époque.
Top Rated »
Most Viewed »
Most Popular »
05:26
A French version of the Victorian Style- A Maison Close style decor from the Belle Epoque! Visit a Napoleon III style apartment on the French...
05:11
Un art de fête qui reflète bien cette époque : le Second Empire où des fortunes s'échafaudaient sur la spéculation immobilière. Le Baron Haussmann...