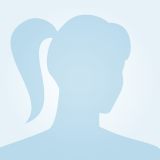 A mother who is passionate about people and relationships.

Top Rated »
Most Viewed »
Most Popular »
02:23
http://lovejots.com/category/romance/ Considering a divorce? Worn out? Here's a great resource seen on NBC, Fox News, Ladies Home Journal, Family...
02:57
Do you live with a cheating partner or spouse and need to know what to do next? Here are some helpful tips and tips on how to deal with a cheating...